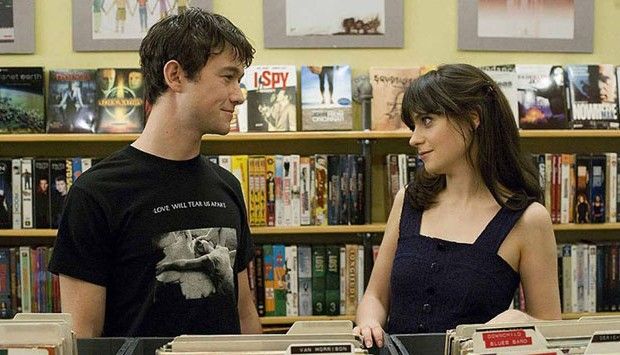 For most of the guys, it is difficult to ask a girl out without rejection especially when it is their first time. They will feel nervous and afraid to ask a girl. Most commonly, the lack of confidence is due to their inexperience in having relationship with a girl and the fear of rejection. Hence, you need to boost up your confidence level and learn the various skills to ask a girl without the fear of rejection. It will help you to handle her well.  It has been seen that asking a girl out is something that most of the guys fret about due to the close intact of the success and failure rate.
As, it is not predicted what will be the result of asking a girl out, you should ask her without any expectations. Atleast you will be satisfied that you have tried your best to get her out but she was not ready. You will not have any kind of regret for not saying what was in your heart. Sometimes, just on asking, you get more from a girl that you have never expected. Life is full of risk and it is worthy to get another one in your life.
Reduce the chances of rejection
Generally, a girl rejects any guy because she feels that she has lots of better options. So, if you want the girl to not reject you, you will have to reduce the possibilities of getting rejection. You have to be the best boyfriend for her so that she finds no better option than you. Follow all the tips to become the best boyfriend for your girlfriend so that you will be able to make her feel attracted for you forever. If you have been able to get success in attracting her not only with your looks but also with your personality and nature, then it will be hard for her to find a better option than you.
Attract her before asking her to go out
You need to attract a girl if you want to take her out or go on a date with her. If she is already attracted to you, it will be very easy for the guys to ask a girl out without rejection. You can get the tips to attract her. There are lots of ways to attract a girl before inviting her for a hangout or date. Some of the popular ways to attract a girl include:
Show your confidence to her
Improve your looks
Work on your communication skills
Tease her
Be playful with her
Grow your interest in her
Be a gentleman
Focus on your dressing and grooming
With all these ways to attract a girl, you will be able to grow atleast a little place in her heart. This will reduce your chance of facing rejection on approaching her.
Overcome your hesitation
If you feel hesitated to ask any girl for outing or date, you should overcome your hesitation by various means. Grow your confidence to talk to girls. Take consultation from the experts and check out several tips on the internet for boosting your confidence level. Girls like to date a man who is confident not only in the speech but also in the actions. So, you should not be afraid of anything while thinking of taking the girl out.
Plan a date well
Taking a girl for the dinner or movies is the old idea of dating and it also sounds too formal.  You should plan something different for your girl before asking her out. When guys ask a girl out without rejection most of the girls expect for a romantic date, long drive, candle light dinner and many more things that seem so fairy in the real life. If you are able to plan something fairy for your girl and then ask her for outing with you, then it will help to create a better impression of yours and she will like to get into the relationship with you. Your efforts of making fantastic plans for date will show your warmth of love for her. It is not necessary that guys are needed to spend lots of money for that. You can even choose places like the sunset points for your first date.
Use the right way of asking her
One of the most common mistakes that guys make in asking a girl out is that they choose the wrong channel for asking her.  Asking any girl for a outing in front of someone can be embarrassing for her. So you need to approach her when she is alone and less occupied. It will make her feel your intention of inviting her for outing so that she can make up her mind whether she wants to go out with you or not. Dating is a very personal thing and inviting a girl on date in front of someone can make her feel uncomfortable. You actions can scare her as it is all of a sudden for her that you are asking her for outing or a date. It will also save you from the humiliation or embarrassment on facing rejection from it as everything will be a private affair.
Don't make the mistake to ask a girl out by using social media website, texting or conveying message through any of your common friend. It can show your lack of confidence and will frame the negative impression of yours. Sometimes the messages get so creepy that it may be too late when she reads your message. Also there is a risk that message could be read by someone else. Hence, you should directly ask her for outing by meeting her.
Facing rejection is not a big deal
Even if you have failed to make girl ready to go out with you, you should not get dishearted. You may get lots of better options in future to ask a girl out without rejection. In case, you feel that you have some lacking point that has prevented you in impressing the girl. Then, you can focus on it and get it improved to avoid the same mistake next time when you approach a girl.