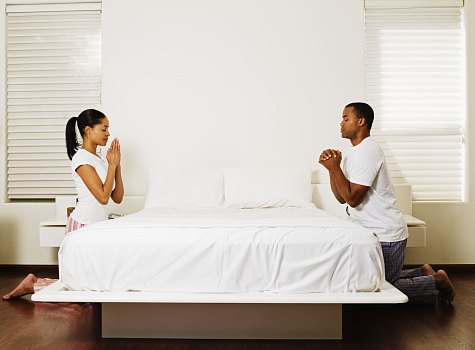 To keep you in a relationship is not an easy task as many adjustments have to be made from both parties. Relationship is just like a balloon if you will put pressure on it, then it will blast and you will not be able to fix it again. So, it is necessary that you should have trust and confidence in your relationship as these are the two main keys to a good and healthy relationship. Besides this, there are many relationships that are inter-caste or inter religion. Many think that inter religion relationships cannot go for long period of time as the thoughts and beliefs do not match.
There are several tips through which you can prove that religion in relationship does not matter at all. The only thing that matters is the understanding and love and how the couples react to the situation. Even, there are many conservative families that do not allow their children to have a relationship with a person of different religion. If you want that your interfaith relationship should work then you must respect each other views.
Tips to make your inter caste relationship work 
There are many efficient tips that you can follow to make your relationship work and that can brain wash all the thoughts on is different religion a relationship breaker. Following are some of the tips that you can consider:
Do not force them to convert: You should never force your partner to convert in another religion as it can harm your relationship and can bring differences among you both. Both of you should respect each other's beliefs and try to learn about their religion. If you do not want to follow then it's ok, but you should not disrespect their thoughts and thinking.
Apart from forcing each other, try to face the issues, be a good team and make you ready to overcome any type of storm. Give necessary time and communicate with each other when you are free. Through this you will know more about your partner and his/her cultural thoughts.
Learn about your boundaries: If you are in a relationship then it does not mean that you will cross all your boundaries and are free to do anything. Learn about your boundaries and remain in them, may be the things that you can do are not allowed to do in his/her religion. So, whenever you are having an inter caste relationship make sure that you are familiar with your own limits.
Try to find things that are common between both of you. Discuss about the necessary tenets that you have in your religions and mark all the common things. You will find that there are several common things between you and your partner's religion. This will expand the learning which will be beneficial for both of you and you will get curious to learn more about their religion as to learn about some other religion is very interesting.
Do not expect everything to be good: This is one of the most important tips that you must consider on is different religion a relationship breaker. Since, you both are from different religion, this means you will have different thought also so, how can you expect everything to be good. Even, if you will try your best to make your relationship better still some space will be left which cannot be filled. You will face many ups and downs in your life but need to remain strong as you have to build the morale of your partner also. Build your confidence on each other such that no one can come in between to destroy the relationship.  If you have any problem then try to sort it out by talking with each other and by giving enough time.
Discuss the important things about your religion and beliefs. Ask from each other that what he/she find important in each other's religions. You should also not hesitate to visit the worship place of each other.
Discuss your experiences: You should discuss your experiences and histories that are related to your religion. This will enhance your thinking power and you will learn more about each other's religion. If you will discuss your cultural experiences then your pressure will be reduced and you will get more opportunities to know each other in a better way. Apart from this, if you want that your relationship should work then you need to be a good participant because marriage is like a two wheeler and to make it run both of the wheels have to work together.
Understand each other's point of view, you should know each other in such a way that you can understand what your partner is trying to say or will say. Share all the experiences with your love and educate him/her about your belief. Try to find new things in your relationship as it will bring happiness back in your life and will enlighten your life.  You can also consider this tip on is different religion a relationship breaker.
When everything fails take the help of counselors
If you know that your relationship is at the stage of breaking down, then you can take the help of counselors or spiritual guides. These can be the best options that you can consider on is different religion a relationship breaker. These persons will help you out in each possible way and will do every necessary thing to save your relationship. First try to sort out all the differences with each other by giving enough time and if you are not able to do this then take your matter to them. You can opt for couple counseling or therapies that will make your life full of colors and will help you in overcoming all the relationship issues. Apart from this, there are many other benefits of having these counseling sessions such as it will help you in building your emotions and thoughts and will make you stronger and healthier. This will also sort out all the physical and mental issues as well.