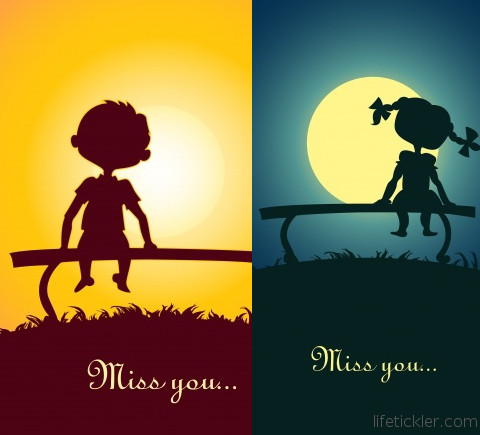 Absence can turn your heart to be more affectionate, and this fact is applicable to those couples, who are sustaining the relationship to their spouses, who are staying far away from them. The couples, who involve themselves in a strong long-distance connection, may have more significant communications than those, spouses, who stay very close to each other every day. Though no one dares to create long distance relationship, there are some benefits in this case if you can follow some secrets in a relationship.
Create a profound and long-lasting trust on the partner
Every long distance relationships advice will suggest you that you need to rely on your partner to have success in this relationship. Obviously, relationship is a two-way path; thus, your partner should also have faith on you. When this trust is built but your physical worlds remain separated, nothing can break your relationship. You will not suffer from the problems in a relationship.
Remain in contact with the person
As you cannot see each other physically, it is essential to start and sustain an emotional relationship, very often. It does not always need to be very extensive, thorough conversations. Regular interaction will confirm that you take enough care and give sufficient time to maintain the relationship. While you allow big gaps in communication, your daily experiences will lose their color, and you may need to begin from scratch whenever you talk. Besides, you can also try to know your spouse's preferred mode of communication.
Speak about any petty thing or issues in everyday life
Never think that all your topics of conversation have to be very considerate and serious. Rather, you can concentrate on some trivial things. For instance, you can talk about your everyday activities, such as, shopping, decoration of your rooms, etc. Chatting on the mundane tasks can also promote relationship and interdependence.
Support him or her over the distance
As soon as you heard that your spouse is in trouble, you have to give support. You should try to reach to your partner's site in order to make him or her realize your concern. You need to remember that supporting one another leads to interdependence, which may be important for any long distance bond.
Do not forget that your spouse is human being
It has been stated already that the remoteness can turn your heart to be fonder. However, it may also help you in idealizing your spouse. Though it may make the bond stable, too much idealization (considering the perfectness of your partner) may make it harder to get united with the true individual once more.
Keeping up the everyday contact about the daily lives can assist to humanize your own spouse. This is the best relationship advice from the experts.
Share anything or any incident
You can craft any that can be accessed and shared by your partner, for example, an online scrapbook or blog. It will offer you a way to solve communication issues in relationship. Besides, it can also give you an idea of making something mutually. You may build food blog or an exceptional Twitter hashtag.
Perform same work at the same time
It will really help you to shorten the gap that is created between you and your partner. You will feel that you are getting closer spouse. When you are sure of the things that have to be done, you can follow things-
Decide to prepare the same food item on a particular day.
Go through the same article or book. You may also plan to read it loudly.
Watch a television program or movie at the same time.
And finally, you can also sleep together
Give special feelings to each other
With this long distance relationship advice, you can attempt to do some minor things, which may allow the other individual to understand that you have a great concern for him or her. You can plan to write down any love letter to deliver it through the email. Or, you can also mail small cards, gifts or blossoms without any reason. In fact, it is really very easy to get some ways to delivery almost any kind of thing to your spouse. The things that you choose may not convey grand gesture but the little things can make someone more special on any occasion.
Share all your uncertainties, doubts and also fears
Discover all the daunting and tricky subjects as well as the good ones. Think that it is an opportunity for you to share all your feelings and thoughts mutually and honestly. When you are separated from your partner physically, you can try to recognize the ups and downs of your partner. Perhaps, you may only like to emphasize the positive ones. However, you must let your spouse recognize your weak points. With this, you can become more acceptable to your partner. He or she may also feel very comfortable. Thus, this long distance relationship advice helps you to know- how to solve relationship problems.
Make some dirty chats with your spouse
Sexual stress is, no doubt, one of the significant facts between all the couples. Sensual longing can be compared to a paste, which is able to keeps both the partners from getting apart. In fact, you should consider the fact that sex is not merely a biological requirement but also an emotional need. You can keep these sexual flames burn all the time by mailing teasing messages to each other. These messages may be full of sexual allusions and stimulating accounts. Sexy jokes can also be a better option. If you are a gentleman, you can browse some websites to know how to flirt with a girl over text or how to get girl to have sex with you.
Thus, when you do not stay close to each other, you should not get frustrated. You need to remember the above long distance relationship advice. The different systems of communications in the present world will also help you in a number of ways.