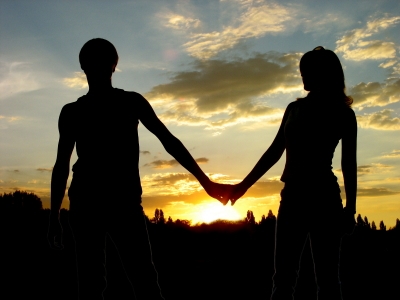 December is coming to an end and the New Year is all set to begin. It is great to celebrate New Year with joy and enthusiasm. With the coming New Year many people all around the world have already set their goals for the New Year. It is said that New Year brings joy and good fortune with itself. Many couples have also set their relationship goals for 2017. It doesn't matter if your relationship has suffered many ups and downs in the past year. The thing which is important is that you should now focus on your relationship goals for 2017 so that it may not get affected this year. You can consider following points while deciding the necessary goals for your relationship so that it may stay stable in the coming year.
Be honest with everyone: It is said that "Honesty is the greatest policy". So, you must stick with this phrase and improve your relationship with your partner. Issues can happen from both ends while you are in a relationship with your partner or while working out with your friends or colleagues. You need to know about yourself before making friends and getting into a relationship. You must identify your needs and desires, your likes and dislikes, what you like and what you don't like. Take out sometime to know yourself and then interact with the people. Take some time to analyze your positive things as well as negative things and be honest with yourself while analyzing the positives and negatives of yours. After all these exercises, now your interactions will be more honest as compared to your past interactions. The person on the other side will understand you more clearly and deeply. The relationship works from both ends. So, you must work on your relationship and hope for the best to come.
Make up your relationship: Relationships are of many kinds such as girlfriend boyfriend relationship, husband wife relationship, friends relationship, family relationship, and many other types of relationships. But all the relationships are not equally important. So, your relationship goals for 2017 should be to make up your mind to deal with all kinds of relationship that you want. Always remember that relationship starts with you and the way you want it to be. There are times when you feel yourself more comfortable with your aunt rather than your own parents. You may have hundreds of friends, but you make few of them as your closest friends and there is always one person to whom you are most attracted. So, it is up to you to frame your relationship according to yourself. If you feel romantic about someone then you should establish a romantic relationship with him or her. If you feel that any person will be good as a friend then approach him as a friend. So, whenever you interact with the people, see if they fit in your relationship boundaries or not.
Ignore unnecessary fights: It is natural for a couple to undergo a conflict or a fight. A small fight is also necessary for a healthy relationship. But when these fights or conflicts start to rise above the acceptable limit, then it is time that you should focus on your relationship conflicts. There are numerous reasons that lead a couple into a conflict or into a fight. Most of the couples have sex conflicts, fiscal infidelity conflicts, money conflicts, work conflicts, parents or family conflicts and many other types of conflicts which affect their relationship. So, you must sit back as a couple to understand those conflicts and work on them to improve your relationship with each other. The best way to handle the relationship is by ignoring the unnecessary fights between you and your partner. Also, ignoring the fights and identifying the solution for that problem will make you more mature towards handling your relationship.
Don't fall in pressure: There are many people in the world who are in a relationship. You are surrounded by the couples where ever you go, even in your home you will find a couple in the form of your parents. But that doesn't mean that you also have to be in a relationship with someone so that you may also form a couple. Being single is not a crime to do. You can remain single as long as you want. No one can pressure you for being in a relationship. If you are enjoying your life being a single, then don't feel any kind of pressure upon yourself to get engaged or hooked up with someone. Let the world say whatever they are saying. The most common comments you hear are the time is passing by or the clock is ticking on you. Falling in love and in a relationship is a natural feeling that comes from your heart not from your mind. So, always listen to your heart and make your decision. Till then, you can continue with your single life and enjoy it to the fullest without considering any kind of pressure upon yourself.
I, Me and Myself: I, Me and Myself are the three letters that you should consider for your relationship goal for 2017. It is a proven fact that the people will only give you respect when you start paying respect to yourself. If you happen to be in a relationship and your partner doesn't treat you very nicely and doesn't give you certain amount of respect that you demand, then it is not worth to be in that relationship. You must tell him about his unacceptable behavior towards you which is causing a breakage in the relationship. If he starts paying your respect that you deserve, then it is fine otherwise it is better to end your relationship with him. Don't keep yourself on a lower side. You are a strong person so always keep your standards high even if, you are also in a relationship. You should stop doing things for others if they are not doing it for you.