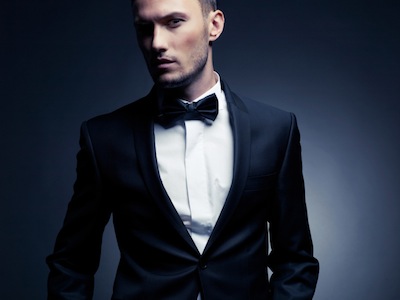 It's not uncommon these days to find a lot of men looking for special techniques and ways to attract the women that they're interested in, getting sucked in by false promises claiming to expound "the ultimate secrets regarding love advice for men." Most of these guys have it wrong from the get-go however, and instead of focusing on special tactics and relying on some "magical" words, they should be concerning themselves more with their own personal qualities, coupled with a solid understanding of what women often look for in a man. The real reason why you can't get a girlfriend is primarily a matter of attitude. Keeping things simple and "rudimentary" will allow you to approach women with ease and confidence, and can help you to score that first date! It all comes down to putting yourself in an advantageous position where a woman will naturally be interested in knowing more about, and spending more time with you in the process. This article aims to give you a succinct run down of the above mentioned rudimentary concepts and personal qualities, and serves as a general guide to dating advice for guys.
Be a Leader
Presenting yourself as a leader, or a "hunter" is considered by many women to be attractive. In general, women don't like indecisiveness in a man, as they're often looking for security and direction. They'll often look for a man that knows what he wants in life, and is working towards his goals. This doesn't mean you should be a jerk or act all "macho" and put on a fake show – this can actually be a big turn off to many women. A great way to go about applying this tip is to plan a little bit in advance. This is especially the case for dates; Knowing where you're going, what you're doing, and how you're going to do it will naturally keep your confidence levels up.
What Makes You Interesting?
Being able to "separate yourself from the herd" so to speak is very important. What can you offer a potential partner that other men out there can't? This kind of goes with the above tip, and goes along with being confident and knowing what you want in life. Women will tend to notice someone that is unique or pursuing special interests in their lives over those that aren't really doing much at all in the first place.
Work On Your Overall Social Skills
This is a pretty big one. Most dating advice for guys has to do with this key point. Being able to strike up interesting conversation with a girl in a confident manner is a surefire way to get them interested. Even if you're not the most motivated, "going places", most interesting guy in the world, solid social skills can still make dating a beautiful woman possible. You don't necessarily have to have a "silver tongue" but you should be capable of maneuvering comfortably through conversations and able to quickly pick up on social cues.
Women Like Manners
Remember what we said before about not being a jerk? If you really want to impress a girl, be polite and apply some etiquette. Don't be afraid to compliment her looks; Women love that kind of thing, so long as you're not going overboard with it. Understand where the line is in your relationship. Simple things like opening doors for her, or helping her out of the car can go a long way. Don't be too crazy about it though, you don't want to freak them out. Being overly nice can come off as a little strange and might make things seem too serious.
First Impressions are Important
You'll see this point brought up in any real guide to dating advice for guys. Everyone will be a little nervous on their first date with someone; This is perfectly natural. You should make the effort to display a little self-confidence however, as most women will find it very attractive. Don't be afraid to lead the way on your dates, and take some charge. Being able to confidently and fluidly converse with a woman is very important. Keep in mind though that you shouldn't be overly focused on yourself. When talking to a girl, you want to meet on common grounds from a conversational point of view. Talk about things that can be interesting for both of you. The best dating questions to ask a girl are the ones that allow them an opportunity to show themselves to you, and vice versa. You're on a date to get to know each other after all, right?
You may have heard a lot of the above points before, or at least variations on them, yet it's astounding how many simply don't put them into to practice. Everyone is always looking for some magical shortcut to everything in life – it doesn't require anything like that. The best dating advice for guys you'll ever find is often the simplest, and entails being honest with yourself and in your approach. Sure, you may have to work on some areas, like developing social skills for instance, but that can come with practice. The same principle goes for the actual dating process; In the beginning, keep it simple – drinks are an okay place to start, just show a little effort on your part by finding something better than just the local watering hole. Take the time to come up with some fun things to do on a date with the girl you're interested in. It's a good idea to avoid any relationship advice for guys that promise things that seem too good to be true, or just downright silly.
With all of these helpful tips now in your arsenal, you should be much more capable of confidently approaching women and positioning yourself properly to capture and hold their interest. From there, you can see where things go. Don't overthink the entire process; Getting to know someone new and going on dates should be fun, so don't make it more than it needs to be. There are no magical shortcuts for getting women to like you, but there are certainly areas you can focus on that will greatly increase your odds of relational success.