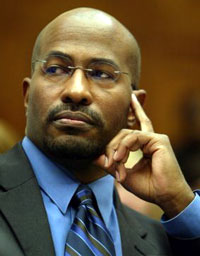 It is really hard to understand what makes a girl to get attracted towards a man. Is it their good looks, smartness or intelligence? Researchers, even after several researches, have not been able to justify this answer. The most common reason is that "it's really difficult to understand the woman's psychology". On one hand, some women actually like to date the smart and intelligent men while on the other hand, they really do not like when the men behave smartly and prove them dumb. Hence, it can be said that every woman has her own choice of the partner for dating but definitely it can be said that most of the women fall for an intelligent guy who is attractive, especially when she actually does not know that he is really very smart.
Compelling reasons for attraction towards intelligence
Are you looking for the reasons for why do women like intelligent men? Get the help of the internet and from the experts to know the most common reasons that enable a woman to get attracted towards an intelligent guy. Some of them are listed as follows:
An intelligent guy talks wisely on a topic and in an intelligent way. He is well mannered and generally has a good sense of styling what makes the women to feel attracted towards him.
Women feel very comfortable in introducing the intelligent and smart men to their friends and family. She knows that when she introduces him to her family and friends, he will be able to win their hearts with his intellect talks, especially when she has so many intellects in her family and within friend's group.
Generally the intellects have a good job and handful of money hence the women find such intelligent guys as a suitable partner for their life. They think that their future will be secured and they will be able to enjoy their life in luxuries.
Women feel that smart men are sexier than the dumb guys.
Intelligence doesn't always attract
It is not necessary that every woman who falls for an intelligent guy holds on the relationship for so long.  It is because there will be lack of fun and enjoyment. Silly humors, flirting, dirty talks, sensual touches etc. turn on the girl more easily as compared to the intelligence. A girl will feel more comfortable with a guy who is not so intelligent but he knows how to make her smile and grab the attention of the people around with his dumbness. So, if you have to answer for the question do women like intelligent men? Then, you can have the following points to say which infer that relationship between an average intelligent girl and an intelligent man is like a bubble.
Intelligent man will have strong points to prove his side. He has a good knowledge about the subject and various other things so he can easily overrule her. Women normally like not to be overruled.
If an intelligent guy gets prejudice for his intelligence and good job, then it can be very easy for him to humiliate his partner.
An intelligent man will always have intellectual topics to talk about which sometimes can turn to be boring for the women.
Intelligent men are generally less social hence, they are less aware of the latest trends, act more smartly than they are expected and they will be less confident.
He will think about the results of each and every thing before doing it, so that he does not go wrong in anyway but in reality the real joys are experienced by being nerdy a little bit.
He will try to impose his intelligence on everyone and will think that you already know about everything.
He will have the calculative mantra for solving every problem in a relationship.
You can read about more points on do women like intelligent men? If you are being continuously rejected by the women, then you should check if it's not your intelligence which is obstructing your relationship.  Are you trying to be over smart? Is there a deep intelligence difference between you and your partner? Or are you dominating the relationship? When you analyze these things, you will be able to know whether you are too smart for the women or too dumb for her.
Be a perfect blend for her
If you want to become the centre of attraction of the women, then you should be a perfect blend of intelligence and dumbness. You have to act like an intelligent where it is needed otherwise it is better to stay a little but dumb in front of her.  She will feel happy to correct you, scold you, laugh with you and become naughty with you. Women feel attractive towards the man who is flirty and does not think even for a second to get physical if he really likes her.  So, there is no hard and fast rule that women like only the intelligent guys or the dumb ones. You should be an equal mix of each. Guys are needed to understand the psychology of the girl and heck out the important things that make a girl feel attracted towards a man.
Make girls feel attracted
Here are some of the important tips to make a girl feel attracted towards you which will help you to make girlfriends with an ease:
Stop thinking about do women like intelligent men? Just use your wits and behave according to the situation.
Pay attention towards your grooming and let the girl to feel sensual about you.
Be confident and do not hesitate to make the first step for getting into relationship.
Make you girl laugh and be happy. Avoid being dominating and let her feel that she dominates you while maintaining your dignity.
Don't behave as a nerd.
If you follow these points then there are higher changes for you to get a girl in your life.